---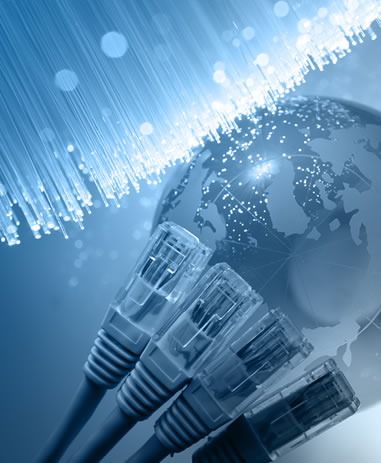 Get access to more networks directly with lower latency and fewer hops by getting a High Speed IP Transit Connection from US1 NETWORKS. We operates one of the top International Internet Backbones. Because US1 NETWORKS supports IPv6 and IPv4 over the same connection at no additional charge, once you get an IP Transit connection from US1 NETWORKS you will be already set to add IPv6 support for your customers.
INTERNATIONAL BACKBONE
Our growing multihomed backbone is fully Juniper MX and CISCO powered, MPLS/VPLS ready. US1 NETWORKS connects with some of the most prestige TIER1 carriers in the world such as Huricane Electric, Cogent, Level 3 and FL-IX The US1 NETWORKS backbone offers you a redundant, high speed Internet connection with service at over 15 data centers worldwide.
Key Features and Benefits
Port Availability - at all locations globally.
BGP - included at no extra charge.
IPv6 and IPv4 on the same connection - included at no extra charge.
Single AS worldwide - simpler global routing, provisioning, and service.
Flexible Billing - Burstable or Flat Rate
Rapid Turnaround Capability - if you can get a cross connect to a core node we can bring you live!
Ability to grow with you.
---
FREE ACCESS TO IX-FLORIDA
---
The Florida Internet Exchange (FL-IX) is dedicated to improving interconnectivity and reducing cost between networks throughout Florida. FL-IX allows ISPs, Content Providers and Enterprises to quickly, cost effectively and easily exchange IP traffic.
DARK FIBER
---
US1 NETWORKS ring-architected metro loop in Miami was constructed by US1 in 2000 to be used as a carrier-neutral nexus for metro regional and international carriers to enhance or create their presence in the marketplace. The US1 Loop is predominantly deep‐bored and connected to a system of completely dedicated vaults and manholes in the carrier and colocation‐dense heart of downtown Miami.
---
The system is equipped with dedicated, diverse laterals built into diverse underground points of entry at 36 Northeast 2nd Street (US1 NETWORKS datacenter location) and connected via diverse fiber shafts to US1 NETWORKS Interconnect Room. The conduit system also features laterals into key downtown carrier switch facilities and network access points to allow interconnection with over 200 carriers.

Port 10
$8,99/ Year
---
10 MBPS IP TRANSIT
5x IPv4
Free Firewall

Port 100
$69,99/ monthly
---
100 MBPS IP TRANSIT
10x IPv4
Free Firewall

Port 1000
$399,99/ monthly
---
1000 MBPS IP TRANSIT
50x IPv4
Free Firewall